Skip Maine state header navigation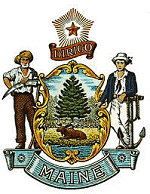 Maine Bureau of Motor Vehicles
---
An innovative service from the BMV and InforME, which allows you to automatically receive notification about changes in the driving records of your employees. It's easy to use. Simply set up a profile of drivers, indicate how often you'd like us to check them for you, and give us an email address. The results will appear in your in-box, without you having to go looking for a thing!
See a demonstration of how CrossCheck works.
Current InforME Subscribers can log in.
---